Empower Your Online Store with Professional Ecommerce Web Design & Development Services
Expert Ecommerce website design & development company. Tailored solutions, user-centric design, advanced features, SEO optimization, and reliable support. Elevate your online store today! Contact us now.

How We Provide eCommerce Designing and Development Solutions?
We are emerging as an eCommerce development solution, encompassing customized web and mobile store development, as well as the creation of B2B and B2C platforms. Our mission is to assist companies in their digital transformation, optimizing the way they sell, automating business processes, expanding their client base, and enhancing the overall customer buying experience.

Our expertise spans a wide range of eCommerce solutions, including online stores, marketplaces, auctions, discount aggregators, and group buying sites. Our team of skilled engineers is well-versed in popular CMS platforms like WooCommerce for WordPress eCommerce solutions, Magento, Sylius, and Shopify. We excel in both building new eCommerce solutions from scratch and enhancing existing ones by adding tailor-made features, seamless updates, and integration with other systems, enabling you to outperform competitors and achieve remarkable online sales growth.








Our Web Design & Development Services
for eCommerce
Our Formula for Creating E-Commerce Stores That Convert Sales
step 01
01
Marketing & Research
Having these the marketplace to your business
step 02
02
Design and UX/UI
Delicate and long-lasting with vitamins and nutritions
step 03
03
Development
Creating brand identities for the digital experiences
step 04
04
Testing & Launch
We look forward to engage with beyond the conventional
step 05
05
Management & Support
We look forward to engage with beyond the conventional
Why Choose Us as Your Trusted Ecommerce Web Design & Development Partner?
+ Focus on business needs - We completely concentrate on the needs of our clients. Our expert professionals analyze these requirements and then create a suitable strategy.
+ Custom eCommerce Solutions - If someone needs special features or a complicated design, we make custom solutions that fit those specific needs perfectly.
+ Timely Delivery - Our team of experts understands the importance of time and is dedicated to completing your project on the agreed-upon schedule, with great care and attention to detail.
+ Data Security - We know how valuable your data is, and we make sure to use secure practices to keep it safe.
+ Budget Friendly - Our eCommerce website development packages are attractive and suitable for all kinds of businesses. We offer affordable website design options.
+ Maintenance & Support - We offer dependable help for maintaining your online store, ensuring it runs smoothly without any issues.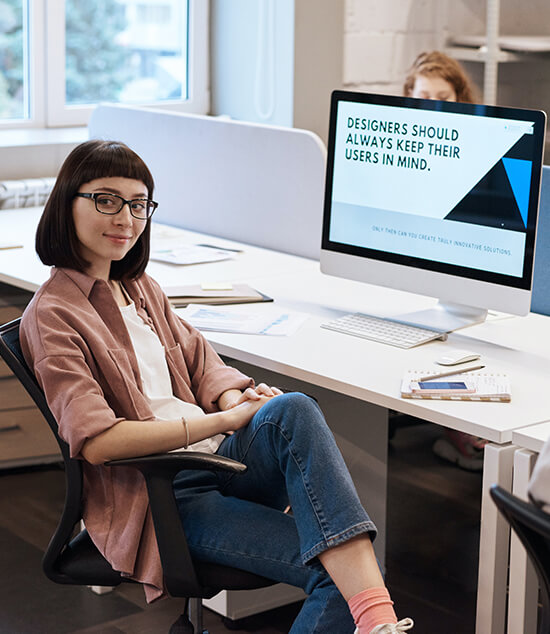 Our Ecommerce Development Services FAQs
Our eCommerce Development website development includes Custom Ecommerce Development, eCommerce Website Design, Laravel eCommerce Development, Multi-Vendor eCommerce Development, eCommerce Migration & Upgrade, and API Integration Services.
Yes, we plan on building all the e-commerce websites to be mobile-friendly.
It totally depends on the complexity and features of your website. It ranges from a few hundred to several thousand dollars
Yes! We offer dependable help for maintaining your online store, ensuring it runs smoothly without any issues.
A good eCommerce website is user-friendly, visually appealing, and offers a seamless and secure shopping experience with easy navigation and efficient checkout processes.